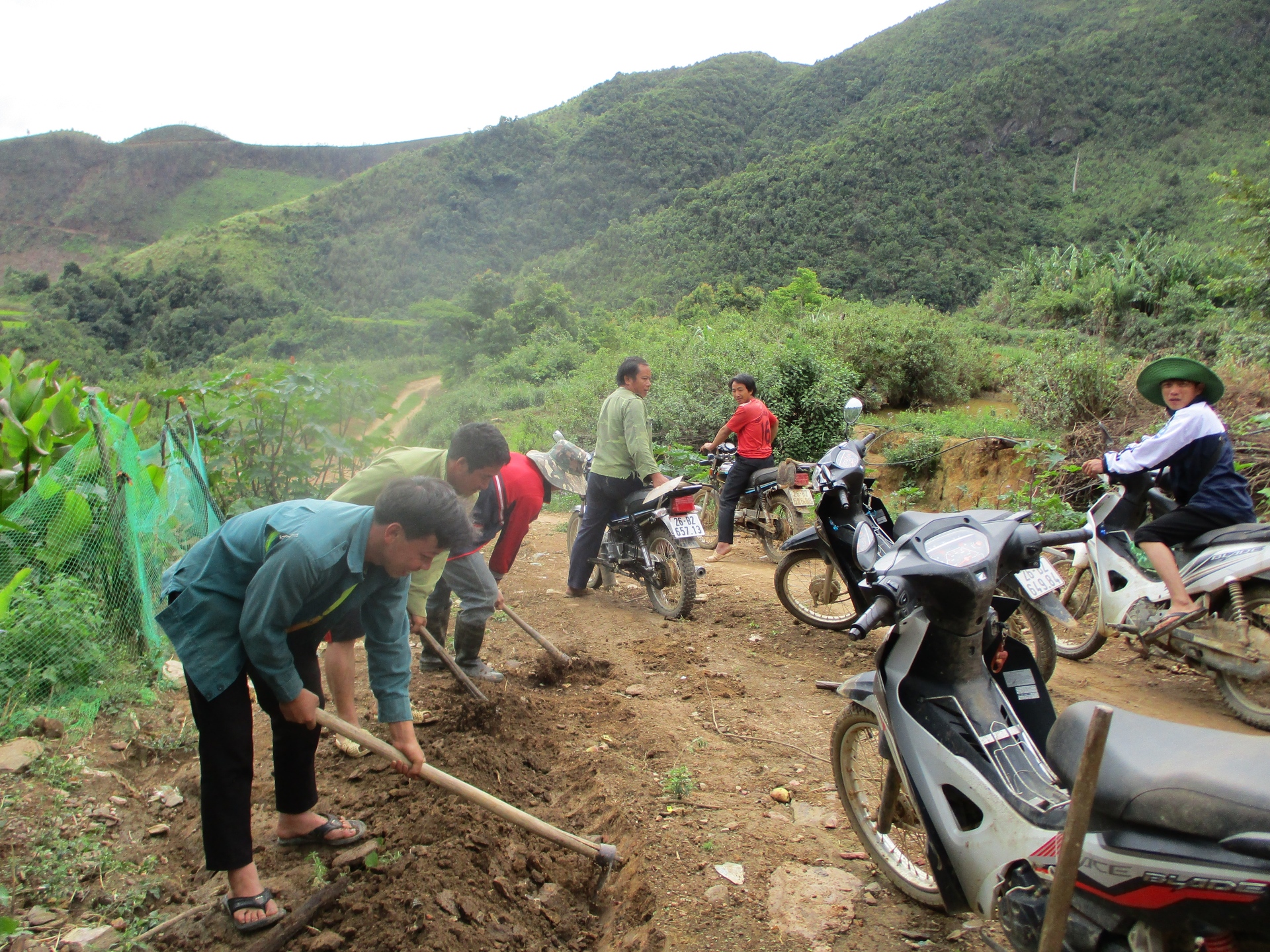 In the rainy season it is difficult to access the commune by road. Roads have to be repaired three or four times a year. We have to dredge drainage ditches on both sides to prevent the road from being damaged by runoff. If there is a damaged section where motorbikes cannot pass, it must be fixed by levelling. The road to Xam Ta village is steep, with some almost-vertical sections.
During the rainy season, the soil washes away, leaving only rocks on the road. The construction of houses or sheds is challenging because trucks cannot pass. In order to sell cows, it takes half a day to lead the cows to the vehicle-accessible road, which is seven kilometres away. Traders need to visit the cows in advance in the village. We only bring them down the road if buyers have agreed on the transaction.
Narrator and photographer: Sồng A Mua (Hmong, 24 years old)
Persons in the photo: Phàng A Chơ, Sồng A Chư, Sồng A Ly and Sồng A Giăng, who are fixing a road.