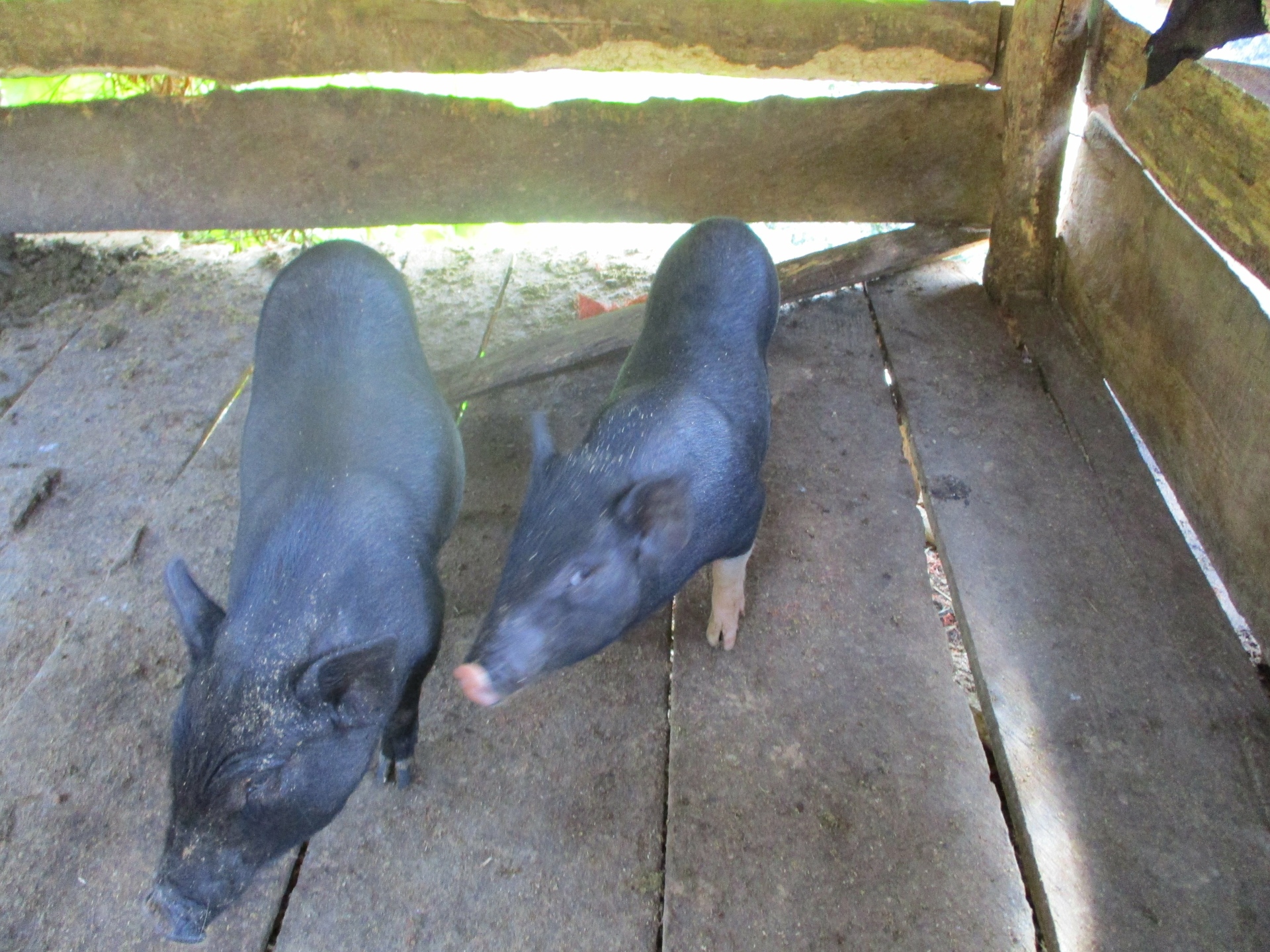 In Xam Ta village, each family usually has one or two sows that give birth to about six or seven piglets. An epidemic in the winter of 2019 caused all 30 pigs of mine, both mature and piglets, to die. Uncle Châu's family suffered the most, with all his more-than-40 pigs dying. The whole village had more than 200 pigs and all of them died except for two pigs owned by Chứ and one pig of Uncle Dịa.
In early 2021, I bought a pregnant sow from Ít Hò village at a cost of three million Vietnam dong (130 US dollars). Then it gave birth to four piglets.
Recently, I bought another sow, who gave birth to eight piglets when I was not at home. One of the piglets died. Then, two piglets were eaten by dogs. There is a pigsty, but I let them out around the house to look for more food because they were undernourished. And the dogs ate them. Yesterday, I bought two more sows.
Narrator and photographer: Sồng A Mua (Hmong, 24 years old)